Oral Exam
An oral exam is performed on both new and existing patients to determine their dental and health status. New patients receive a more comprehensive exam that includes x-rays and checks for gum and bone disease, systemic disorders and oral cancer. A more routine exam is done for existing patients to see if there have been any changes in health since their last visit. In order to look for gum disease, the gum tissue is measured with a small ruler to measure the pocket depth between the tooth and connective tissue. A measurement of over 4mm could indicate disease or infection. Gum disease can develop easier in deeper pockets due to the extent that plaque collects in these deep pockets. If the oral exam reveals the need for tooth scaling or root planing, these services are performed in lieu of or in addition to the routine cleaning.
Digital X-Rays
Our office uses the latest in digital x-ray technology. Digital x-rays offer a detailed image of your entire mouth and also offer up to 80% less radiation than traditional film x-rays.
X-rays play an invaluable role in the diagnosis of dental problems, as well as provide a clear picture for a dentist to accurately diagnose and provide the necessary treatment.
We place a small sensor in your mouth. The sensor is connected to a computer by a thin wire. Next, an x-ray beam is sent through your teeth and into the sensor, which records the image of your teeth and sends it to the computer. The sensor can then be repositioned to image other sections of your teeth.
The digital dental x-ray system is more sensitive than dental x-ray film systems, so your exposure to x-rays is cut by as much as 90 percent. The large and color-enhanced images let you see what your dentist sees, so it's easier for you to understand how your dentist will treat your teeth. Your dental checkups take less time, and it's fun to watch this system work! Most patients are amazed.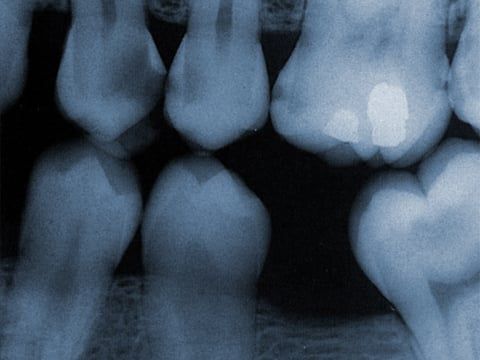 Panoramic X-Rays
Panoramic x-rays offer patients a complete detailed image of the entire mouth including the teeth, upper and lower jaws, sinuses and TMJ.
It provides a complete picture on how everything looks and relates to each other.
Intra-Oral Camera
An intra-oral camera allows the patient and doctor to view the condition of the mouth at the same time. This technology helps the patient understand and consider all the treatment options available for their situation.
Micro Ultrasonic Scaling
We provide our patients with the luxury of Ultrasonic Scaling. It is more comfortable for patients and allows for the scaling process to be completed faster than having to 'scrape' tooth surfaces like the conventional scaling process.
A Beautiful Smile Is Waiting For You
Our office provides smile makeovers to achieve the beautiful, natural look you seek. We can reshape your natural teeth to make them straighter and more youthful. Our office is easily accessible and makes it convenient to those living near Brooklyn to get the care they deserve.
Book An Appointment Now
Book An Appointment Now
Do you need dental work done? Has it been a while since you've been to the dentist? Do you just need a regular cleaning or are you looking for a brand new smile? Requesting an appointment is available online 24/7 and is as simple as submitting a simple form.
Book An Appointment Now